All of Moonlight Champa Riverview's rooms are equipped with comfortable, luxurious beds, air- conditioning,  flat-screen TV, safebox, free Wi-Fi, fridge, coffee/tea service, hair dryer, and an en-suite bathroom with rainfall shower/bathtub.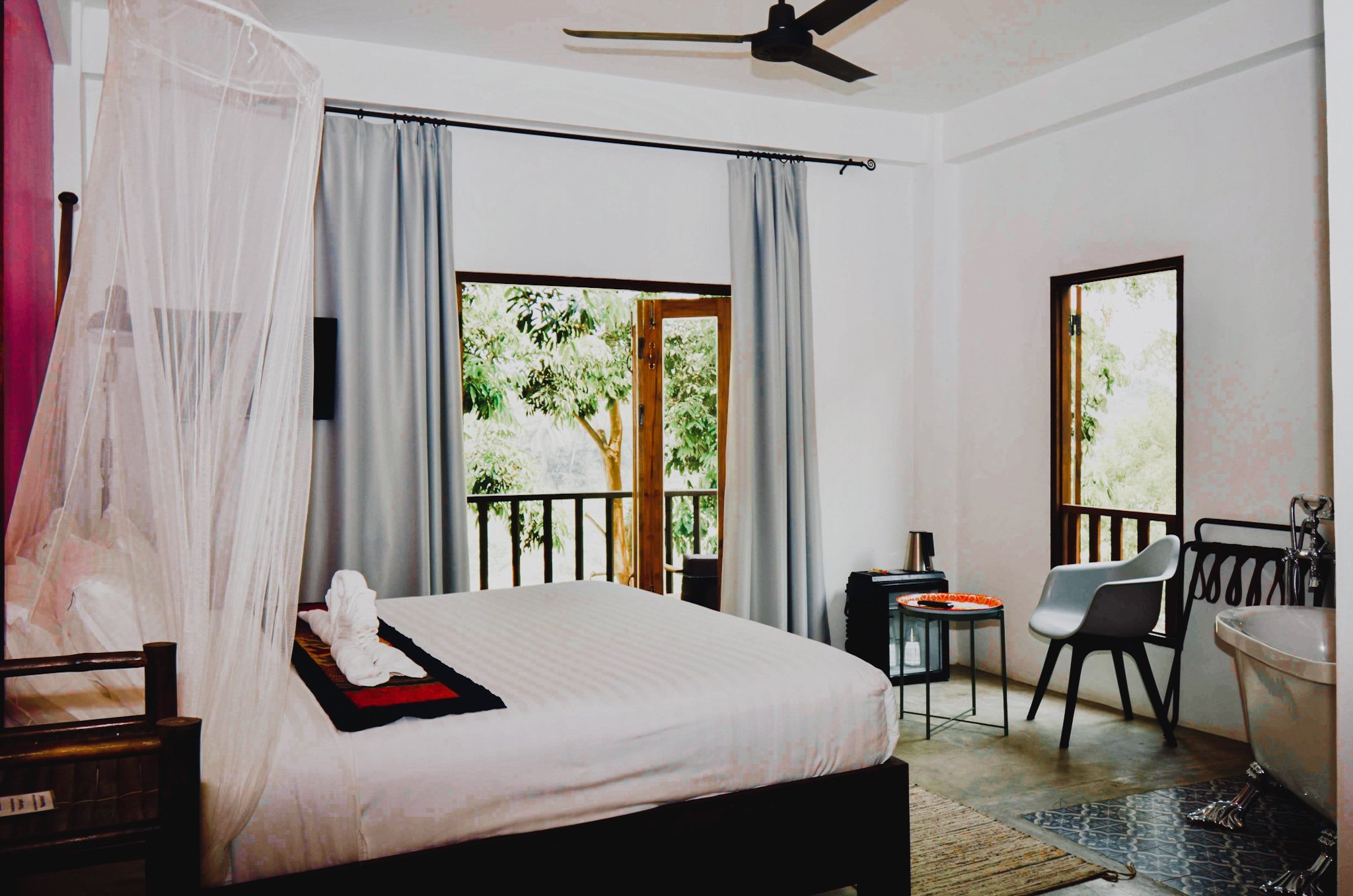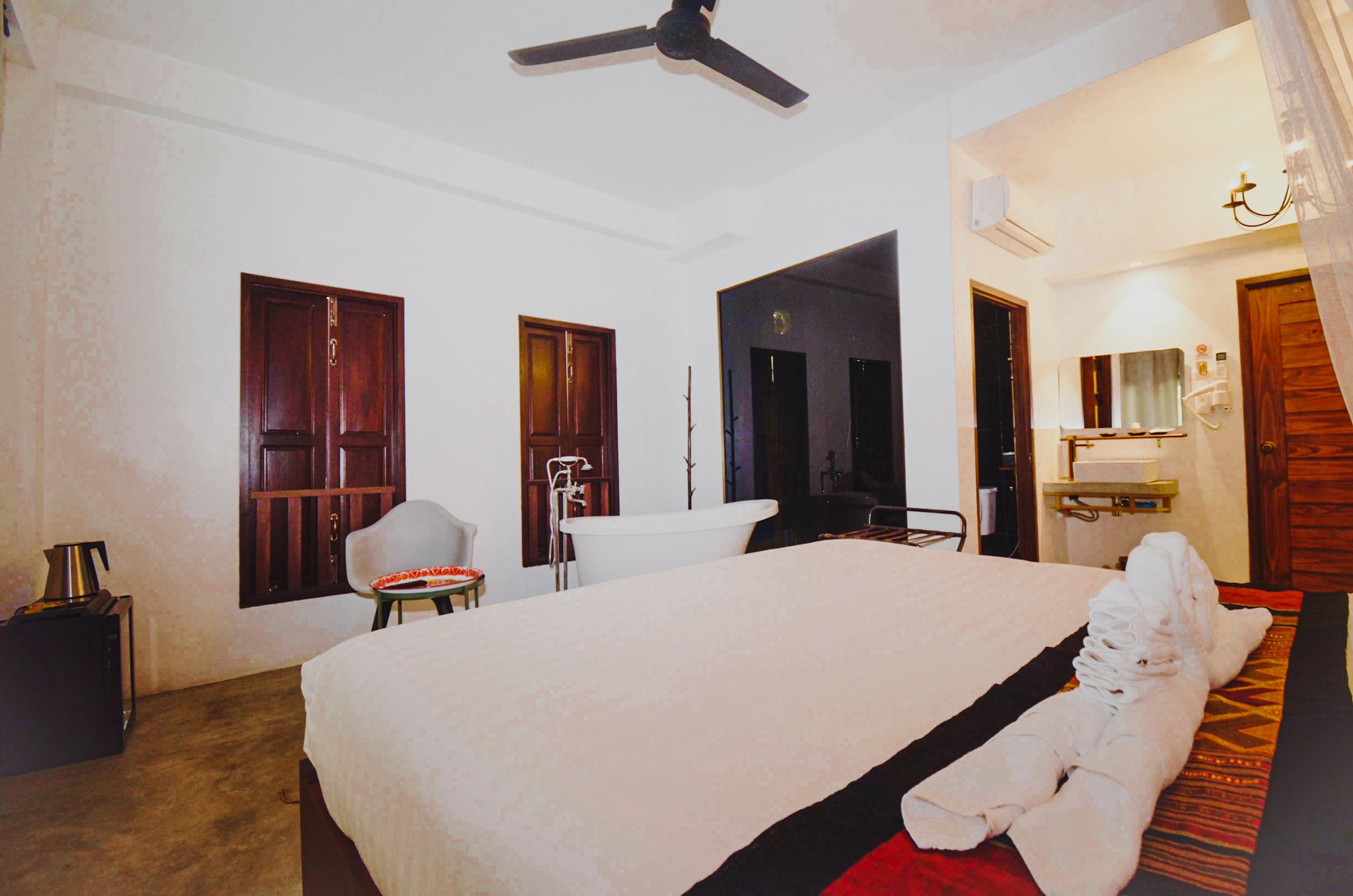 Designed to offer a touch of luxury, the King Riverview is a treat for travelers who desire comfort and serenity. The room is fitted with a luxurious king-sized bed, a charming bathtub and a large private balcony with a stunning view of the Nam Khan River.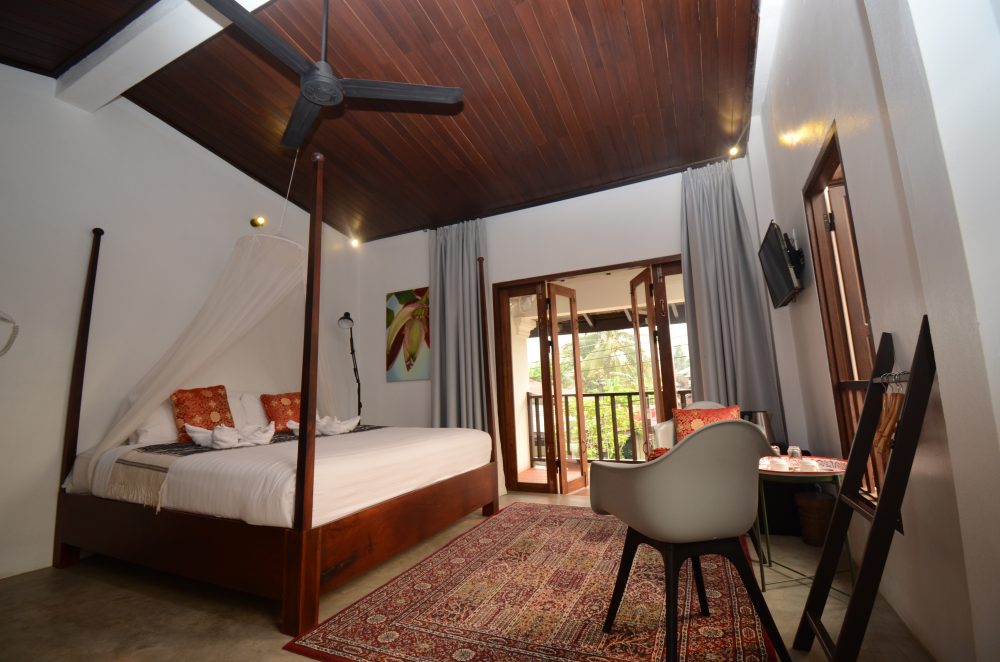 The spacious room offers a large area for travelers to unwind after an exceptional day of exploration in Luang Prabang. The room provides a sleek yet functional space for travelers to put their mind at ease. The room includes a queen-sized bed with a private balcony.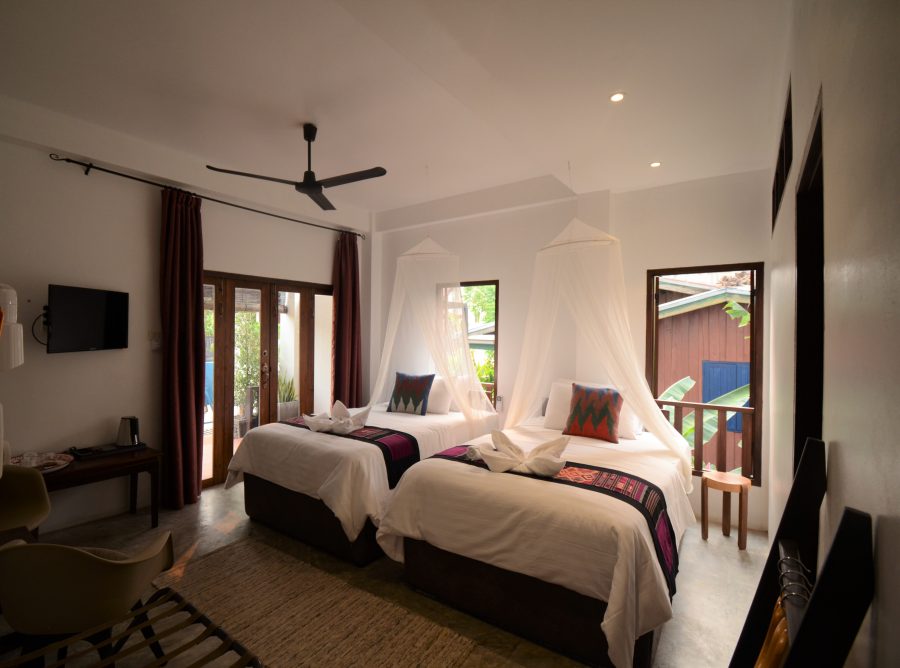 The room provides essentials and basic comfort for travelers. The room includes twin beds with an ideal setting for cosy conversations and a restful stay.
Book directly with us for the best rates!
Booking widget b24_widget_632df590ca175